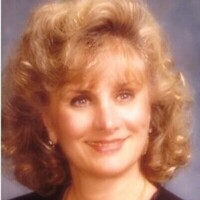 Athena Trataros Vachtsevanos of Marietta, GA passed away on September 24, 2022, at the age of 78, surrounded by her family. Dr. Vachtsevanos was born on March 8, 1944 in Thanos Village on the island of Lemnos, Greece, to John and Fanny Trataros. She was the third of four children, and the only daughter, in her family.
Dr. Vachtsevanos moved to the United States when she was two years old. Her parents opened a family business in Harlem, NY and then later moved to Rosendale, NY where they began a new business that they sustained throughout her childhood and adulthood. Dr. Vachtsevanos was a graduate of Kingston High School in Kingston, NY. She attended the State University of New York, New Paltz, where she graduated with a Bachelor of Science degree. She began her teaching career in 1965 at Kingston High School where she taught French. She later received her Master of Science from SUNY, New Paltz, her Education Specialist degree from West Georgia University, and her Doctor of Education from Nova Southeastern University. Dr. Vachtsevanos had a long and successful career in education as a teacher, visionary, and leader. She inspired those around her by creating a teacher-friendly environment and encouraged teachers to use their best skills to improve students' learning. She retired from the Cobb County School District in 2003 as Principal of Sprayberry High School, where she had previously led the school to its first two National School of Excellence Awards.
Athena met the love of her life, George John Vachtsevanos, at a Greek dance in 1968. As the only daughter in the family, Athena's two older brothers escorted young Athena on her dates with George until one day he put his foot down and said they were going without chaperones. He took her to the ballet in New York City to see Madame Butterfly. It is a story that brought a smile to her family's faces every time she told it. Athena and George were married on April 20, 1969 in a traditional Greek Orthodox Service at St. George Greek Orthodox Church in Kingston, NY.
Both George and Athena are lifelong educators (and world travelers!) and truly valued bringing education to all aspects of their life. When presented with an opportunity to move back to Greece so that George could help establish a University in Northern Greece, they jumped at the chance to share their home country with their two young sons. Athena successfully opened and managed the Xanthi Foreign Language Institute to teach English, French, and German for the seven years they lived in Greece. When a professorship at Georgia Tech became available for George, the family moved back to the US and made Marietta, GA their home for the remainder of her life. Athena was an Assistant Professor of French and English at Georgia Tech for a few years before she started working for the Cobb County School District where she saw success as a teacher at Walton HS and later at Sprayberry HS before moving into her leadership positions.
Throughout her life, Athena was an active member of the Greek Orthodox Church. Over the years and throughout the churches she attended, she was the choir director, a Sunday School teacher, and always a supportive churchgoer. She and her family were one of the original families to start the Holy Transfiguration Greek Orthodox Church in Marietta and she remained a member of this congregation until her death.
Despite a successful career in education for nearly 40 years and multiple awards and accolades, Athena has always stated that her greatest accomplishment was raising two wonderful sons who married wisely and gave her four beautiful granddaughters! Athena was always a fun Giagia (Greek for grandmother) and loved to play with the girls when they were younger. She was never afraid to let them paint her nails or create artistic drawings. She loved being a part of each of their young lives by caring for each of them when they were young babies and toddlers. This allowed her to teach them the Greek language, as well as, make them unique baby food combinations (her family liked to tease her about the cantaloupe / sweet potato surprise)!
Dr. Vachtsevanos is preceded in death by her parents, John and Fanny Trataros and her youngest brother, William Trataros. She is survived by her husband of 53 years, George Vachtsevanos and her two sons, John (Cheri) Vachtsevanos and Chris (Brandy) Vachtsevanos. Dr. Vachtsevanos is also survived by her granddaughters Ellie, Athena, Sophia, and Martha.
Additionally, Athena leaves behind many other family members and dear friends who will treasure their memories and time with her.
Athena, known as the Goddess of War, valiantly fought her pancreatic cancer to her very last breath. Therefore, in lieu of flowers, memorials can be made to the Lustgarten Foundation for Pancreatic Cancer Research (lustgarten.org).