Senior Fellow, UTC Aerospace Systems
Mar 22, 1959 – Apr 28, 2018
The PHM Community has lost a dear friend and colleague. Bruce Wallin passed away suddenly on April 28 at the age of 59.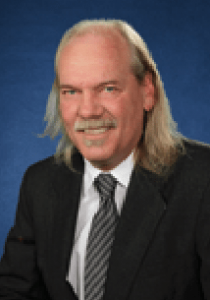 Bruce was an active member and contributor to the PHM Society and to the MFPT Society. He was a recognized world expert in rotating and torsional dynamics. He developed numerous dynamic design tools and created novel experimental methods in support of the design, development, and troubleshooting of aircraft products. His colleagues described him as smart, helpful, expert, good listener, invaluable, and "a little bit of a hippy." Just four days prior to his death, Bruce was recognized as a Senior Fellow in his long tenure of excellence as a technical expert, mentor, and teacher.