Emmanuel (Manny) O. Nwadiogbu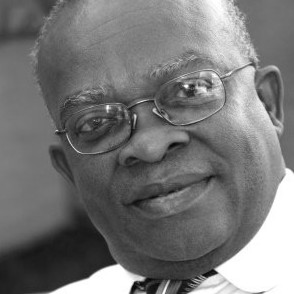 The PHM community lost a friend, a constant supporter and one of its leading practitioners on June 10, 2021, in Arizona, US. Emmanuel (Manny) O. Nwadiogbu, 74, was the CEO of Smart Asset Monitoring and Management System (SAMMS), a company that specializes in Web-based Aero Services, Aircraft Life Cycle Management, Trending & Integrated Vehicle Health Management, Certification, and Regulatory Compliance, in Scottsdale, Arizona. Before that, Manny worked at Honeywell Aerospace for many years where he rose to the rank of Senior Engineering Fellow for the Condition Based Maintenance Center of Excellence (CBMCOE). He led the technology development, implementation, and entry into service of Honeywell Aerospace Web-based Health Management Systems covering Propulsion Engines, Auxiliary Power Units (APU), Environmental Control Systems (ECS) and aircraft and engine components. Prior to Honeywell, Manny was the Engine Controls Development Manager at AlliedSignal Engines for the F-22 APGS; the first integration of engine start systems and electronic integration of aircraft utilities and subsystems dubbed Integrated Vehicle Subsystems Controller (IVSC). He also held the position of Engineering Department Manager at Allied Signal Military Engines and APUs Controls and Accessories. He pioneered the use of microcontrollers for propulsion controls and programmable logic controllers for industrial engines.
Manny had over 40 years of experience in the aerospace industry. His design and development experience includes controls products for missiles and aircraft surfaces, turbine engine control products, and aircraft health management systems. He was named an inventor or co-inventor on 10 patents and was the recipient of two Honeywell Technical Achievement Awards. Manny has many publications, was one of the founding members of SAE HM-1 committee and is an active member of the SAE E-32 propulsion system health management committee. Manny was a native of Onitsha in Anambra State, Nigeria. He is survived by his wife Obie Nwadiogbu and son, Emeka. He will be forever remembered for his ready wit and open laugh, the ability to ease the tension in any room, and his larger-than-life presence in any setting, business or casual. Almost without an exception, everybody mentioned Manny's keen intellect and his laughter in their memories of him. The PHM Society and many from the SAE technical committees that Manny volunteered for over the years will miss him, and we send our deepest condolences to the family. We hope to live up to his high example for commitment, wisdom, enthusiasm and friendship.