Principal Engineer, Data Intelligence_Analytics and AI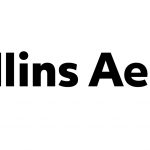 Website Collins Aerospace
Data Intelligence, Analytics, AI
Collins Aerospace Systems is seeking exceptional technical talent to drive product development of complex systems within our business. Currently, Collins Aerospace has over 120 product lines representing the power, thermal, and sensing systems that enable the operation of modern civil and military aviation platforms. The breadth and complexity of these products enables Collins Aerospace to offer unique career opportunities to develop the next generation of systems for the aerospace industry.
The Collins Aerospace Applied Research & Technology organization seeks a Principal Engineer with demonstrated technical expertise in data-driven technologies to join the Intelligent Systems group of engineers/scientists within our Data Intelligence discipline.
The successful candidate will be responsible for project execution, technology creation through transition and engagement with our internal and external stakeholders. Our partners include the global Collins Engineering & Technology organization, leading universities, innovative small businesses, Collins Digital Technology, the Raytheon Technologies Research Center, BBN, and our RTX business units. Our customers include the Collins strategic business units as well as external research organizations such as DARPA, FAA/EASA, NASA, and EU public/private partnerships.
The Intelligent Systems team is responsible for creating innovative solutions that deliver value to Collins' Autonomous Operations and Connected Ecosystems strategic initiatives by targeting a broad range of products, systems, and services. Such scalable solutions will cut across a range of technology disciplines and built upon open and proprietary state-of-the-art AI/ML capabilities.  The team will have their work supported by the technologies developed by the peer AI Algorithms team and the AI Operations team (leveraging AI and machine learning methodologies, aerospace relevant algorithms, analytics, HMI, etc).
The ideal candidate we are seeking is a strong, passionate contributor with an action-oriented, collaborative mindset, who operates with a vision, translates customer's stated desires and unstated needs into solution requirements, capitalizes on the spectrum of maturity levels of AI/ML & Data Science technologies for aerospace applications, delivers benefits to exceed expectations, all while operating with full integrity.
This is a hybrid position located in Windsor Lock, CT.
Primary Responsibilities:
Ability to manage moderately sized projects as a subject-matter expert within the discipline
Desire to mentor more junior engineers and data scientists
Communicate effectively with internal and external stakeholders to the company
Actively contribute to the development and deployment of value-added analytics tools & methodologies across Collins Aerospace business segments
Conduct advanced statistical analysis to yield actionable insights, identify of trends, measure performance and visualize disparate sources of data
Apply data driven methods to optimize algorithm performance
Develop tools to automate cleansing, manipulation, and analysis of large data sets using languages such as Python or R.
Basic Qualifications:
Bachelor's degree and 8 years of prior relevant experience, OR
Advanced Degree in a related field and minimum 5 years of experience
In absence of a degree, 12 years of relevant experience is required
Effective communication and presentation skills in English (verbal and written).
Must be a U.S. Citizen or Permanent Resident (Green Card))
Preferred Qualifications:
MS with experience in Prognostics, Machine Learning, Data Science, Mathematics, Statistics or equivalent technical field.
Experience in data science projects leading to business outcomes
Ability to automate, clean, transform, cross-reference and merge large sources of data.
Familiarity with applied machine learning and data mining techniques.
Experience with Airlines and Aerospace applications a plus.
Proficiency in manipulating and analyzing large, complex, multi-dimensional data sets
Naturally inquisitive and skilled in exploratory data analysis, formulating and testing hypotheses.
Results-oriented and motivated to provide solutions with measurable benefit to our customer and business.
Ability to communicate complex analysis with clarity and precision
Collins Aerospace, a Raytheon Technologies company, is a leader in technologically advanced and intelligent solutions for the global aerospace and defense industry. Collins Aerospace has the capabilities, comprehensive portfolio and expertise to solve customers' toughest challenges and to meet the demands of a rapidly evolving global market.
Collins Aerospace makes modern flight possible. Of course, that wouldn't be possible without the capabilities and technologies of our organization, as well as our engineers – a highly skilled, accomplished network that spans more than 180 sites, 24 countries and 6 Strategic Business Units (SBUs).
Our industry-leading experts are setting the standards for the aerospace industry and paving the way for the future. But as new challenges present themselves, we need fresh, creative, and motivated minds to overcome these hurdles, help us break barriers and achieve new levels of innovation.
Do you have what it takes to be a part of a global, diverse organization that doesn't shy away from big opportunities? If so, we invite you to join our ranks and create the next generation of aerospace technologies.
Together, we will nurture an engineering culture that values intellectual curiosity, risk takers and integrity. A place where we will challenge ourselves, our teams and the status quo, and where we will work to find a way – the right way – to achieve what others can only dream of.
Collins Aerospace Diversity & Inclusion Statement:
Diversity drives innovation; inclusion drives success. We believe a multitude of approaches and ideas enable us to deliver the best results for our workforce, workplace, and customers. We are committed to fostering a culture where all employees can share their passions and ideas so we can tackle the toughest challenges in our industry and pave new paths to limitless possibility.
WE ARE REDEFINING AEROSPACE.
* Please consider the following role type definitions as you apply for this role.
Onsite: Employees who are working in Onsite roles will work primarily onsite. This includes all production and maintenance employees, as they are essential to the development of our products.
Hybrid: Employees who are working in Hybrid roles will work regularly both onsite and offsite.  Ratio of time working onsite will be determined in partnership with your leader.
Remote: Employees who are working in Remote roles will work primarily offsite (from home).  An employee may be expected to travel to the site location as needed.
Regardless of your role type, collaboration and innovation are critical to our business and all employees will have access to digital tools so they can work with colleagues around the world – and access to Collins sites when their work requires in-person meetings.
Some of our competitive benefits package includes:
Medical, dental, and vision insurance
Three weeks of vacation for newly hired employees
Generous 401(k) plan that includes employer matching funds and separate employer retirement contribution, including a Lifetime Income Strategy option
Tuition reimbursement
Life insurance and disability coverage
Optional coverages you can buy: Pet Insurance, Home and Auto, additional life insurance, accident insurance, critical illness insurance, group legal
Ovia Health, fertility, and family planning
Employee Assistance Plan, including up to 5 free counseling sessions
Redbrick – Incentives for a Healthy You
Autism Benefit
Doctor on Demand, virtual doctor visits
Adoption Assistance
Best Doctors, second opinion program
And more!
Nothing matters more to Collins Aerospace than our strong ethical and safety commitments. As such, all U.S. positions require a background check, which may include a drug screen.
Note:
Background check and drug screen required (every external new hire in the U.S.)
Drug Screen only performed on re-hires who have been gone for more than 1 year
At Collins, the paths we pave together lead to limitless possibility. And the bonds we form – with our customers and with each other — propel us all higher, again and again.
Apply now and be part of the team that's redefining aerospace, every day.
Raytheon Technologies is An Equal Opportunity/Affirmative Action Employer. All qualified applicants will receive consideration for employment without regard to race, color, religion, sex, sexual orientation, gender identity, national origin, disability or veteran status, age or any other federally protected class.