Principal Research Engineer, Dynamically Reconfigurable Real-Time Systems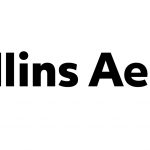 Website Collins Aerospace
Modelling, ValidationV&V, mapping, autonomy
Collins Aerospace, a Raytheon Technologies company, is a leader in technologically advanced and intelligent solutions for the global aerospace and defense industry. Collins Aerospace has the capabilities, comprehensive portfolio, and expertise to solve customers' toughest challenges and to meet the demands of a rapidly evolving global market.
Collins Aerospace makes modern flight possible. Of course, that wouldn't be possible without the capabilities and technologies of our organization, as well as our engineers – a highly skilled, accomplished network that spans more than 180 sites, 24 countries and 6 Strategic Business Units (SBUs).
Our industry-leading experts are setting the standards for the aerospace industry and paving the way for the future. But as new challenges present themselves, we need fresh, creative, and motivated minds to overcome these hurdles, help us break barriers and achieve new levels of innovation. Do you have what it takes to join a global, diverse organization that doesn't shy away from big opportunities? If so, we invite you to join our ranks and create the next generation of aerospace technologies.
Together, we will nurture an engineering culture that values intellectual curiosity, risk takers and integrity. A place where we will challenge ourselves, our teams, and the status quo and where we will work to find a way – the right way – to achieve what others can only dream of.
Summary:
The Collins Aerospace Applied Research & Technology organization seeks candidates with proven research credentials in embedded real-time systems design, and especially dynamically reconfigurable high-availability systems, to join the Networks & Embedded Systems Group in Cork, Ireland.
The successful candidate will be able to demonstrate a strong mix of academic background and applied experience in embedded real-time systems, and particularly in formal approaches for modelling & validation of hardware architectures and scheduling strategies to support dynamic reconfiguration & task migration in the presence of faults or changes in operating mode. Target platforms include heterogenous SoC devices, customized accelerators, and emerging computing architectures for the next generation of autonomous aerospace systems.
This is a research-focused role to shape future aerospace technologies. Successful candidates should be able to demonstrate outstanding track records applicable to one or more of:
Architecture exploration & evaluation, resource mapping & scheduling, and formal modelling & verification approaches for distributed systems built on multicore and heterogeneous system-on-chip platforms.
Approaches for adaptivity or dynamic reconfiguration within embedded real-time systems to address mode switching, workload variation, power management, or fault isolation & recovery.
Runtime software environments and performance monitoring for heterogeneous real-time systems, including separation kernels, microkernels, or other high-assurance executives.
Implementation of advanced autonomous systems, computer vision or signal processing proof-of-concept demonstrators on FPGA or multicore platforms.
Key Job Responsibilities
Contribute to a growing research agenda for future aerospace systems within the Collins Aerospace Advanced Technology research community.
Execute R&D activities within an international research community, including technology development within collaborative multi-national research programs.
Provide competitive advantage for Collins Aerospace business units as part of a multidisciplinary and international team of experts.
Contribute towards technical strategy and business development.
Qualifications & Competencies
Motivated self-starter with a strong enthusiasm to learn and passion for speed and agility.
Well-organized with excellent interpersonal, leadership and communication skills to work in international teams.
Willing to champion and challenge new technical ideas and adapt to new challenges beyond original field of expertise.
Able to partner with universities, government agencies, national labs, and professional organizations to meet organizational objectives within time and budget constraints.
Education & Experience
A PhD in Computer Science, Electrical or Computer Engineering, ideally with a few years of industrial or postdoctoral experience.
Raytheon Technologies is An Equal Opportunity/Affirmative Action Employer. All qualified applicants will receive consideration for employment without regard to race, color, religion, sex, sexual orientation, gender identity, national origin, disability or veteran status, age or any other federally protected class.