Applied Machine Learning Scientist (multiple levels)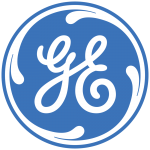 Website GE Research
Where Research Meets Reality
[Updated: Nov 2023] Since original posting this job posting has expired, however,  new opportunities open up throughout the year. Description provided below should provide you a general flavor of requirements in our group. I encourage you to explore current postings at https://jobs.gecareers.com/global/en and contact me (use Apply Now button below) with any position (requisition ID) that maybe of interest to you and I'll be sure to guide you in the right direction. Thanks for considering GE for your employment option. Please note that job options for GE Vernova (Energy) and GE Aerospace are separately listed and you may want to specify your preference.
If you are excited about application of ML and AI technologies to industrial applications, please reach out. We are hiring aggressively across different industrial verticals such as Aerospace, Energy, Decarbonization, Healthcare in PHM and related technology areas. Please reach out directly to me for more details. I also plan to be at the PHM Conference along with several of my colleagues, which could be another chance to chat in detail. A brief description about what the job description looks like:
GE's Machine Learning researchers work on the advancement of new Artificial Intelligence and Machine Learning technology for industrial and healthcare domains, ultimately looking to contribute to the Future of Flight, Energy Transition, and Precision Healthcare. Here is a quick glimpse into Digital Research at GE today:
As an ML Scientist, you will design, experiment, analyze, improve, and apply new Machine Learning technology. Along the way, you will investigate concepts from their fundamentals (theoretical and empirical) to their prototype and creation as new solutions that change the world. You will develop algorithms and systems for various industrial domains including renewable energy, power generation, smart grids, aviation, medical imaging, robotics, and manufacturing. This will involve contributing to and leading new projects with GE business units and a wide array of fellow researchers across disciplines and domains. It will also include the opportunity to work on government-sponsored, cutting-edge research programs with GE's external partners in academia and government. You will help drive the future of Machine Learning research at GE and advance human scientific understanding among the broader global community.
Job Description
Essential Responsibilities:
Work with and lead teams of researchers on new and continuing projects
Develop software solutions for the application of Machine Learning to medical and industrial data
Implement and analyze prototypes and solutions for real-world problems
Employ software libraries, tools, and practices to implement efficient, scalable, and reusable solutions
Collaborate with GE's other Machine Learning experts to define and pursue strategic advancement of new Machine Learning technologies
Publish novel findings in scientific workshops, conferences, and journals
Create intellectual property by writing invention disclosures and filing patents
Qualifications/Requirements:
MS + 5 years experience or PhD + 2 years experience in Computer Science, Electrical Engineering, Mathematics, Physics, or related fields with a focus on Machine Learning and/or Artificial Intelligence
Minimum of 2 years of industrial or healthcare experience
Demonstrated ability to write Python code for quick demonstration of ideas as well as robust, efficient, scaled-up software systems
Candidate must be willing to travel a minimum of 2 weeks per year
Legal authorization to work in the U.S. is required
GE may agree to sponsor an individual for an employment visa now or in the future if there is a shortage of individuals with particular skills.
Must be willing to work out of an office located in Niskayuna, NY
Must be 18 years or older
Ideal Candidate Characteristics: (Ask us more about it…)
Ph.D. focusing on new advancements in Machine Learning
Experience in writing grant proposals and participating in the execution of grant-supported research; includes demonstrated successful communication with government agencies such as DoE, ARPA-E, DoD, DARPA, and the National Institutes of Health
Ability to obtain Secret (or higher) US Government clearance (not required but preferable)
Deep expertise in one or more of:  Machine Learning + Physics, Explainable Machine Learning, Graph Neural Networks, Causal Inference
Post-doctoral or industrial experience inventing and developing new Machine Learning technologies
Extensive publications in peer-reviewed journals and conferences in Machine Learning, Artificial Intelligence, and relevant application fields
Contribution to public domain codebases and/or significant GitHub portfolio to demonstrate mastery and impact
GE offers a great work environment, professional development, challenging careers, and competitive compensation. GE is an Equal Opportunity Employer. Employment decisions are made without regard to race, color, religion, national or ethnic origin, sex, sexual orientation, gender identity or expression, age, disability, protected veteran status or other characteristics protected by law.
GE will only employ those who are legally authorized to work in the United States for this opening. If you intend to apply for a position from outside the US, please do contact us still as options are possible.
As a federal government contractor, GE may in the future be required to have U.S. employees fully vaccinated against COVID-19.  Some GE customers currently have vaccination mandates that may apply to GE employees.
Relocation Assistance Provided: Yes