PhD In Hybrid Prognostics Methods for Aviation Systems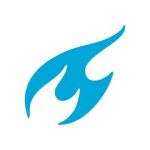 TU Delft
This PhD project will focus on the development of an efficient modelling framework that is capable of simulating airline decisions regarding fleet planning, network and scheduling development, and aircraft maintenance planning. The framework should be able to capture the way new aircraft technologies, aviation policies or industry procedures could impact the airline operations in the short- and long-term. The work will involve the development of an innovative agent-based model to achieve this goal.
The work will be conducted as part of a large European project. Thus, the work will be fueled with real applications and a commercial decision-support tool is expected from this PhD project.
The position is intended as a full-time appointment, and the work will take place at the TU Delft. The researcher will have to work with several European partners and support project administration.
More in https://www.tudelft.nl/over-tu-delft/werken-bij-tu-delft/vacatures/details?jobId=3318&jobTitle=PhD%20in%20Hybrid%20Prognostic%20Methods%20for%20Aviation%20Systems