Are you still looking for a career opportunity in PHM? The PHM Society can help you to meet your next employer at the Career Fair sessions on September 24th and 25th, 2019!

The PHM Career Fair is an exposition for PHM employers to meet with prospective job seekers. This year the PHM Society is holding a career fair within the 11th Annual Conference at Scottsdale, Arizona (September 24 – 27, 2019), to enable recruiters and job seekers the opportunity to meet and conduct interviews. Come meet and talk with growing companies hiring in PHM!

Career Fair Chair:
Ginger Shao Ginger.Shao@Honeywell.com
Benefits for Recruiters
Recruiters will have access to a large pool of candidates and early-access to their resumes to narrow down the qualified candidates.
Recruiters will be onsite to interview and have a face-to-face interaction with the candidates for full-time, part-time and internship positions.
The career fair is an advertised event and offers employers high visibility and recognition during the conference.
Recruiters will be able to share a description of their vacancies prior to the conference.
Benefits for Job Seekers
The career Fair is FREE and OPEN to all registered PHM19 conference participants and recruiters.
Candidates of all ages, all levels of experience, and all industries are encouraged to attend.
Candidates can access a description of the available openings and email their resumes prior to the career fair to careerfair@phmconference.org
Recruiters will be onsite to conduct on-the-spot interviews for full-time, part-time and internship positions.
Places are limited and will be allocated on a first come first served basis. Register today to reserve your place! For further information about the interviews schedule and updated list of participating companies, please contact us on careerfair@phmconference.org or enquire at the Registration Desk.
Career Fair Schedule
Tuesday, September 24, 2019 (Location: Apache II)
| 9:00 – 10:30 | General Session I |
| --- | --- |
| | Collins Aerospace • GE • GTC • NVIDIA • PTC • Siemens |
| 10:45 – 12:15 | Follow-up Discussions 1 |
| | NVIDIA |
| 1:30 – 3:00 | Follow-up Discussions 2 |
| | GE • GTC |
| 3:15 – 4:45 | Follow-up Discussions 3 |
| | Siemens |
Wednesday, September 25, 2019 (Location: Apache II)
| 9:00 – 10:30 | General Session II |
| --- | --- |
| | Collins Aerospace • GTC • Honeywell • QSI • Schlumberger |
| 10:45 – 12:15 | Follow-up Discussions 4 |
| | Collins Aerospace • PTC |
| 1:30 – 3:00 | Follow-up Discussions 5 |
| | Honeywell |
| 3:15 – 4:45 | Follow-up Discussions 6 |
| | QSI • Schlumberger |
Participating Companies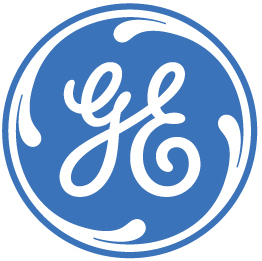 Contact: Yan3.Chen@ge.com
The ideal candidate for Lead Engineer – Analytics, Engineering Data Science Lab will lead all digital aspects of Engineering division process initiatives. He/she will help identify, drive, and execute strategic process Initiatives aligned to the organizational blueprint. This role will be responsible for developing a culture of process innovation connecting our business digitally through data, quality transformation, and process excellence. The expectation is this person becomes a leader for digital transformation within the division and the business with focus on advanced analytics, AI and machine learning capabilities.
Responsibilities
Lead & influence division and cross-division initiatives focused on processes that impact the organization and overall cash to the business
Partner with Business Leaders and stakeholders to determine critical process initiatives and targets for key processes. Initiate and ensure successful execution on projects, applying simplification/quality tools to ensure proper rigor & drive process effectiveness & improvements
Provide leadership, facilitation, training, and in-depth expertise on process innovation tools and data driven methodologies (Fastworks, Lean Six Sigma, Digital Analytics, Data Science, CAP- Change Acceleration Process)
Work cross-functionally and cross-division to leverage best practices and maximize desired outcomes for the business and our customers
Help develop communication plans and proactively communicate priorities, progress, status and issues to relevant champions (EB/SEB-level Leaders) in a clear and succinct way
Proven leadership capabilities with ability to motivate others and achieve results within a highly technical environment
Desired
Knowledge of digital tools, data science, and machine learning
Familiar in programming with one or more languages (Python, R, Java, C, C++)
Demonstrated ability to work together with large development solution team involving skills from client-server architecture, Java/Springboot /Hadoop/Spark/Hive/Postgres/Docker
Experience developing machine learning capabilities – such as deep learning, anomaly Detection, Bayesian Probabilistic Methods, and Deterministic hybrid Methods, etc.
Engineering domain expertise in Aerospace engineering, Mechanical design, Manufacturing, Supply-chain, etc.
Strong analytical and quantitative skills
Strong verbal and written communication skills, can articulate succinctly to all levels of the organization. Proven team player and demonstrated ability to work horizontally
Proven time management & organizational skills; demonstrated ability to prioritize, multi-task, and perform in a time pressured environment
---
Position: Diagnostics and Prognostics Researcher – RES0001131
Location: Warren (Tech Ctr), Michigan, US
url: https://search-careers.gm.com/c/research-development-jobs
Hiring manager: Yilu Zhang, yilu.zhang@gm.com
GM R&D is hiring!
About GM
There's never been a more exciting time to work for General Motors.
To achieve our vision of a world with Zero Crashes, Zero Emissions and Zero Congestion, we need people to join us who are passionate about creating safer, better and more sustainable ways for people to get around. This bold vision won't happen overnight, but just as we transformed how the world moved in the last century, we are committed to transforming how we move today and in the future.
Why work for us
Our culture is focused on building inclusive teams, where differences and unique perspectives are embraced so you can contribute to your fullest potential as you pursue your career. Our locations feature a variety of work environments, including open work spaces and virtual connection platforms to inspire productivity and flexible collaboration. And we are proud to support employee volunteer interests and make it a priority to join together in efforts that give back to our communities.
What We Do
Internet-of-Things builds many opportunities to improve the life quality of human beings. In the context of vehicle manufacturing, the vehicle engineering data collected through wireless communication (with customer consensus) allow the prediction of vehicle system issues, and the notification of drivers before vehicle performance and, consequently, people's busy life is impacted. This emerging technology is called Vehicle Health Management (VHM).
GM has been leading the way of developing VHM technology to provide customers with an unprecedented level of assurance, convenience, and ownership experience. An example of VHM is the industry-first OnStar Proactive Alert, a service GM launched a few years ago that provides early warning to customers in case a component failure is impending, thereby turning emergency repairs into scheduled maintenance events. This service is available on more than 2 million GM vehicles as of the end of 2018!
What You Will Do
With the growing demand of VHM, GM R&D invites top talent like you to develop this exciting industry leading technology! Join us if you want to work with a vibrant team to address challenges in cloud-based computing, predictive modeling, AI/ML, and control to advance VHM. We want researchers who have the passion to make positive impacts on people's everyday life. Here are some other things to look forward to:
Generate innovative ideas and establish new research areas.
Generate intellectual property, document results and publish.
Develop next-generation technologies for vehicle system diagnosis, prognosis, and fault-tolerant controls as well as integration.
Develop and execute technical plans, including concept generation, development, implementation, and evaluation.
Lead technical discussions and reviews as an expert in this field internally and externally.
Maintain state-of-the-art technical expertise in related areas of responsibility.
Collaborate with cross-functional global teams and world-class universities.
What You Need
Basic Required Skills:
PhD in Electrical, Controls, Mechanical, Aerospace Engineering with demonstrated research capability or equivalent background.
Up to 3 years related industry experience.
Demonstrated knowledge in vehicle control/diagnosis/prognosis system analysis and synthesis.
Strong background in system diagnosis and prognosis algorithm development and integration.
Effective verbal and written communication skills.
Excellent interpersonal skills to work effectively with GM internal and external partners.
What Would Be Even Better
3+ years of related industry experience.
Track record of developing and deploying new technology.
Experience of project management.
Experience in vehicle dynamics.
Experience in environmental sensors, such as camera, radar, lidar.
Experience in electromechanical actuators.
Experience in MATLAB/Simulink, dSpace rapid prototyping, ETAS tools.
Experience in large-scale data processing.
Experience in hardware and software development.