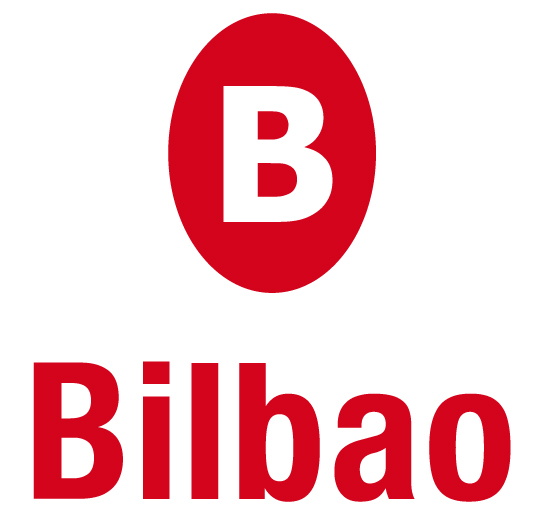 Corporate Sponsors

▲

Northrop Grumman is a proud corporate sponsor of the PHM Society. Northrop Grumman is a leading global security company providing innovative systems, products and solutions in aerospace, electronics, information systems, and technical services to government and commercial customers worldwide. Please visit www.northropgrumman.com for more information.
Platinum Sponsors

▲

Headquartered in the United Kingdom, Meggitt PLC is an international group operating in North and South America, Europe and Asia. Known for its specialised extreme environment engineering, Meggitt is a world leader in aerospace, energy and defence. Meggitt employs nearly 11,500 people at around 55 manufacturing facilities and regional offices worldwide.
Gold Sponsors

▲

Since 1916, SAE has worked hand-in-hand with the aerospace community to find solutions to its most common problems through such globally adopted AS, AMS, AIR, and ARP technical documents – becoming the world's largest, most respected aerospace standards development organization. SAE makes groundbreaking contributions to efforts in Integrated Vehicle Health Management standardization and has developed a collection of resources to further this technology and the economic advantages it offers.
Silver Sponsors

▲

As a promoter of sustainable mobility, Alstom develops and markets systems, equipment and services for the railway sector. Alstom manages the widest range of solutions in the market – from high-speed trains to metros and tramways – and associated maintenance, modernisation, infrastructure and signalling solutions. Alstom is a world leader in integrated railway systems. It recorded sales of €6.2 billion and booked €10 billion of orders in the 2014/15 fiscal year. Headquartered in France, Alstom is present in over 60 countries and employs 32,000 people today.
Predict specializes in the design and development solutions for surveillance, diagnosis, prognosis and remote maintenance of industrial plants and recently, naval defense systems. Predict assesses the facility, analyzes major malfunctions that could cause loss of availability, performance and cost, so as to design turnkey solutions, and to develop and deploy them. On the operations side, Predict also supports its customers by offering advice sufficiently in advance so that they can intervene before harm occurs.
Bronze Sponsors

▲

Teknova is a non-profit private research institute based in the Agder region (south Norway) with interdisciplinary research activities for industrial, security, environment, and e-health applications. The institute is owned by eight organizations including companies (Ugland Group, Skeie Group, MHWirth, Agder Energy, Sparebanken Pluss and Elkem) and universities (University of Agder, Agder Research). The institute has three research groups: the modeling and simulation group, clean technologies group and smart instrumentation. The central core competence of the institute is the research and innovations with new technologies involving pattern analysis methods and industrial mathematics.
Technical Co-Partners

▲

Diag21is an association that was created in 2009, at the initiative of a group of industrials Aeronautics and Defence. Its internationally oriented, is dedicated to the optimization of testability, diagnosis and prognosis (PHM) of complex systems in the areas of aerospace, land, car, rail and marine. Close to industry needs, diag21 offers exchange and service platforms.

IVHM Center – The Integrated Vehicle Health Management (IVHM) Centre at Cranfield University in the UK was established in 2008. It is funded by a number of large companies – Boeing, BAE Systems, Rolls-Royce, Thales and Meggitt – to work on high impact topics. The increasingly important area of IVHM technology informs existing concepts of vehicle maintenance, repair and overhaul by offering a total health check for high-tech, high-value vehicles such as aircraft, ships, high-speed trains and high performance cars

MFPT is a non-profit professional society with a 45-year legacy of promoting failure prevention technology. An interdisciplinary technical organization, MFPT is strongly oriented towards the practical application of health management across every engineering sphere. The MFPT community includes professional scientists, engineers, failure analysts, maintenance specialists and others who represent a wide variety of disciplines from government agencies, universities, research institutes and industry. The Annual Conference of MFPT 2014 Virginia Beach, VA, USA will be held from May 20-22, 2014.

The philosophy of Condition Monitoring and Diagnostic Engineering Management (COMADEM) is: Sustained Prosperity through Proactive Monitoring, Diagnosis, Prognosis and Management of all Assets. Since 1988, refereed annual international congresses and exhibitions have been successfully organized in UK, France, India, Canada, Finland, Australia, USA, Sweden, Portugal, Czech Republic, Spain, Japan, Norway. COMADEM has established and maintained its international reputation as one of the largest and most influential events of its kind. Through the publication of the International Journal of COMADEM, a number of special feature issues dealing with Quality, Reliability and Maintenance, Model-Based Diagnosis, Application of Artificial Intelligence Techniques, Intelligent Materials, Structures and Systems, Performance and Diagnosis of Rotating Machinery Systems and Components, Failure Diagnosis and Prognosis of Swedish Railway Systems, Energy and Environment, Knowledge-based Failure Diagnosis and Prognosis of Engineering Systems, Structural Health Monitoring, Failure Diagnosis and Prognosis of Mining Machinery and Systems and Estimating the Remaining Useful Life (RUL) of Industrial Assets have been published.

Established In 1948, the Helicopter Association International is the professional trade association representing the international helicopter community. HAI's membership includes helicopter owners, operators, manufacturers, suppliers, service organizations, pilots, maintenance technicians and students. Its "Mission" is to provide its members with services that directly benefit their operations, and to advance the international helicopter community by providing programs that enhance safety, encourage professionalism and promote the unique contributions vertical flight offers society.

CALCE – The Center for Advanced Life Cycle Engineering (CALCE) at the University of Maryland is a driving force behind the development and implementation of physics-of-failure (PoF) approaches to reliability, and a world leader in accelerated testing, prognostics and health management (PHM) for electronic systems, electronic part supply-chain management, and sustainment of electronic systems. CALCE consists of over 100 faculty, staff, and students engaged in research with customers that range from military and avionics to automotive, telecom, medical, and consumer electronics. www.calce.umd.edu
Thank you for considering how your organization and the PHM Society may work together.
The Prognostics and Health Management Society is a 501(c)(3) non-profit organization (in the US). As such, your sponsorship contributions may be tax deductible. In the US, please consult with the IRS or a tax professional regarding the deductibility of your contributions.
For more information or to reserve your sponsorship opportunity for the Bilbao conference please contact the General Chair.