Are you still looking for a career opportunity in PHM? The PHM Society can help you to meet your next employer at the Career Fair session on September 24-27, 2018!

The PHM Career Fair is an exposition for PHM employers to meet with prospective job seekers. This year the PHM Society is holding a career fair within the 10th Annual Conference at Philadelphia, PA to enable recruiters and job seekers the opportunity to meet and conduct interviews. Come meet and talk with growing companies hiring in PHM!

Career Fair Chair:
Abbas Chokor abbas.chokor@seagate.com
Benefits for Recruiters
Recruiters will have access to a large pool of candidates and early-access to their resumes to narrow down the qualified candidates.
Recruiters will be onsite to interview and have a face-to-face interaction with the candidates for full-time, part-time and internship positions.
The career fair is an advertised event and offers employers high visibility and recognition during the conference.
Recruiters will be able to share a description of their vacancies prior to the conference.
Benefits for Job Seekers
The career Fair is FREE and OPEN to all registered PHM18 conference participants and recruiters.
Candidates of all ages, all levels of experience, and all industries are encouraged to attend.
Candidates can access a description of the available openings and email their resumes prior to the career fair to careerfair@phmconference.org
Recruiters will be onsite to conduct on-the-spot interviews for full-time, part-time and internship positions.
Places are limited and will be allocated on a first come first served basis. Register today to reserve your place! For further information about the interviews schedule and updated list of participating companies, please contact us on careerfair@phmconference.org or enquire at the Registration Desk.
Career Fair Schedule
Tuesday, September 25, 2018 (in Assembly E)
| 9:00 – 10:30 | General Session 1 |
| --- | --- |
| | 3M • FoxConn • Lockheed Martin • NOV • Seagate |
| 10:45 – 12:15 | Follow-up Discussions 1 |
| 10:45 – 11:30 | 3M |
| 11:30 – 12:15 | FoxConn |
| 1:30 – 3:00 | Follow-up Discussions 2 |
| 1:30 – 2:15 | NOV |
| 2:15 – 3:00 | Lockheed Martin |
| 3:30 – 5:00 | Follow-up Discussions 3 |
| 3:30 – 4:15 | Seagate |
| 4:15 – 5:00 | Seagate |
Wednesday, September 26, 2018 (in Assembly E)
| 10:05 – 11:35 | General Session 2 |
| --- | --- |
| | FoxConn • Lockheed Martin • MachineMetrics • NOV |
| 1:45 – 3:15 | Follow-up Discussions 4 |
| 1:45 – 2:30 | MachineMetrics |
| 2:30 – 3:15 | MachineMetrics |
| 3:30 – 5:00 | Follow-up Discussions 5 |
| 3:30 – 4:15 | 3M |
| 4:15 – 5:00 | NOV |
Participating Companies

Click to enlarge: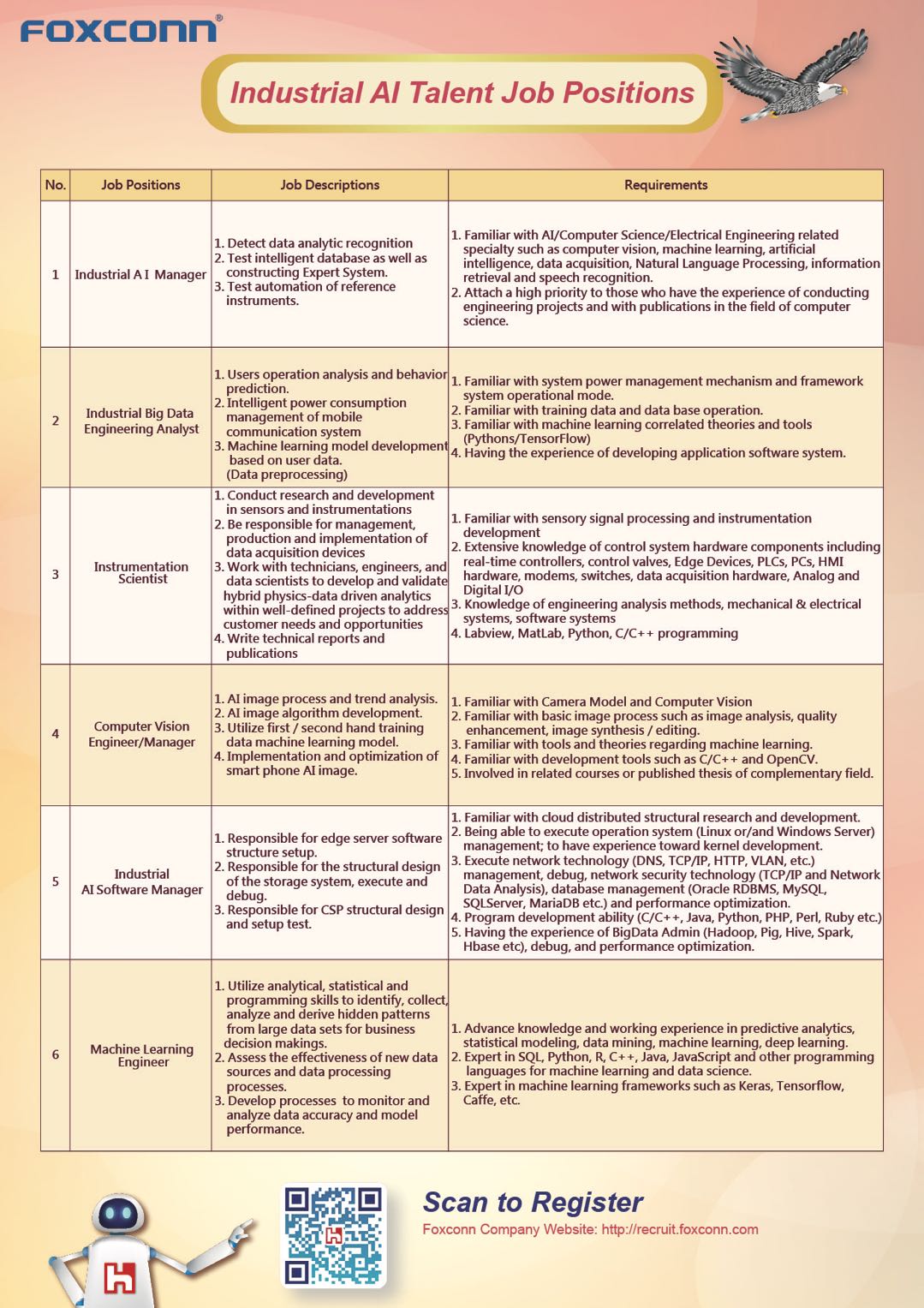 ---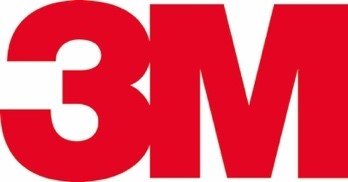 Company Overview:
At 3M, Science Applied to Life isn't just a slogan – it's what our data scientists do every day. Our data scientists help improve lives of people with respiratory issues, enable autonomous transportation, keep workers and soldiers safe, and advance health information systems. Our broad market presence and global reach enables your work to have significant impact. 3M is headquartered in the beautiful Twin Cities of Minnesota, known nationwide for their outdoor recreation opportunities, thriving arts, professional sports, and high quality of life.
Position Overview:
The persons hired for the positions of Data Scientist across 3M R&D labs will develop technologies in the areas of machine learning, data science, deep learning, artificial intelligence, and/or computer vision that create new opportunities for 3M and will develop digital products and solutions or digital manufacturing solutions, capitalizing on 3M's unique materials, advanced technologies, and global reach. At 3M, our data scientists analyze data, create algorithms, and develop real-world solutions for many businesses and markets, including health information, worker safety, digital oral care, power grid, transportation, novel inspection and measurement processes for manufacturing, and many more.
Basic Qualifications for General Data scientist (10 openings):
Possess or in the final year of pursuing a M.S. or Ph.D. degree in a science or engineering discipline from an accredited university
Basic Qualifications for Process Data scientist (1 opening):
Possess a Master's degree in a science or engineering discipline (completed and verified prior to start) from an accredited institution
Minimum five (5) years of experience in process and/or manufacturing systems data analytics (e.g. predictive modeling, machine learning, data mining, image processing, computer vision) in a private, public, government or military environment
Minimum three (3) years of experience in computer programming
Preferred Qualifications:
Possess or in the final year of pursuing a M.S. or Ph.D. degree or post-doctoral fellowship in Computer Science, Electrical Engineering, Data Science, Cognitive Science, Software Engineering, Applied Physics, Applied Mathematics, or related discipline from an accredited university
Training and/or experience in deep learning, machine learning, data science, computer vision, artificial intelligence, statistics, and/or applied mathematics through thesis work, internships, or industry or national lab employment
Fluent in one or more programming languages (e.g. Python, MATLAB, C, C++, Java, and/or R)
Experienced with Azure and AWS cloud services and data analytics tools
Strong scientific and technical acumen, with demonstrated interest and ability to make connections between science/technology and real-world concerns
Ability to deal with the ambiguity of early-stage scouting and evaluation of new opportunities and the flexibility to change direction as additional information becomes available
Demonstrated scientific excellence as evidenced by publications and presentations
Self-motivated and self-directed
Strong problem-solving skills
Excellent communication skills (oral, written, and presentation)
Location:
---

Company Overview:
Lockheed Martin RMS's Analytics, PHM and Artificial Intelligence (APA) Innovations team applies technology, processes and expertise to a wide variety of platform data in order to drive proactive decision-making throughout the business. Data generated from on-board Health and Usage Monitoring Systems (HUMS), aircraft operations, and aircraft maintenance is collected, conditioned and analyzed to optimize operation and maintenance of the aircraft as well as identify opportunities for improvements to an aircraft's design and supportability. The ultimate business goal is to increase the availability of supported platforms, reduce operational costs, and to enable a strategic business shift to condition-based maintenance (CBM). APA's rapidly evolving Health Management Systems and Analytics Development team functions like a small startup within RMS, rapidly developing solutions in pursuit of these objectives, and working with a wide variety of internal/external customers and expert groups. Currently, APA Innovations has multiple openings in Data Science, Engineering (Software, Computer, Electrical, Mechanical), Software Architecture, and Database Design based in Rochester, NY, Stratford, CT, Fort Worth, TX, and Orlando, FL.
Position Overviews:
---

Company Overview:
MachineMetrics is a startup with offices in Boston and Northampton, Massachusetts providing manufacturing data infrastructure for production analytics, machine learning, and predictive applications. MachineMetrics simplifies the process of connecting manufacturing equipment and ingesting that data so that customers can quickly and easily discover ways to improve process and be notified of issues before they become costly problems.
Position Overview:
MachineMetrics is seeking a data scientist to discover new ways to look at the information being collected and design solutions that address customer needs, including large scale anomaly detection, automatic optimization, and other methods. The company is committed to building an inclusive culture that emphasizes intellectual curiosity and mutual respect. Lead by a team of experienced manufacturers, software engineers, and designers, MachineMetrics is backed by top Boston VCs.
Location:
The position is based in either Boston or Northampton, MA.
For Remote candidates: Some periodic travel to the Northampton office may be required.
Responsibilities:
Working with customers to learn about their process and discover potential opportunities where data can be utilized to solve problems
Collaborating with infrastructure team on feature requirements and product roadmap
Apply tried and true machine learning techniques to build predictive models that can be incorporated into the product
Requirements:
At least 3 years of experience with a modern data science stack
Experienced self-starter and motivated to work on greenfield projects
Experience with time-series analysis and anomaly detection methods
Desire to work with customers on solving real-world problems
Strong written communications skills
Ideal candidate will have a Bachelor's degree in Computer Science and a Master's degree in any quantitative field.
---

Company Overview:
Every single day, we put the oil and gas industry's best minds and more than 150 years of experience to work to help our customers achieve lasting success. We have the people, capabilities, and vision to serve the needs of a significant and evolving industry. One the world can't live without. Throughout every region in the world, and across every area of drilling and production, our company provides the technical expertise, advanced equipment and operational support necessary for success – now and in the future. At NOV, we power the people who power the world.
Position Overview:
We are currently searching for a data scientist / senior data scientist who has a proven record of designing and implementing predictive analytics solutions. We collaborate in a corporate group that develops, researches, and conducts strategic analytics projects that have a companywide impact on engineering practices and field operations.
Location:
Responsibilities:
You will have the opportunity to develop data driven predictive models that will lay the foundation for our Predictive Maintenance, Condition Based Maintenance, and Optimized Operations.
You will use past experience in implementing data analytics solutions for challenging engineering and reliability problems on NOV's product lines.
Working with Big Data infrastructure, Engineering, and Operations, you will develop a scalable and sustainable analytics process.
Your Data Science responsibilities will include Data mining, Feature Extractions, Model Selection, Model Optimization, Validation, and Model Deployment.
You will engage in knowledge management and effective solution delivery.
You will assess risk, benefit, and cost of pre-existing and suggested engineering practices.
Requirements:
Are you a motivated self-starter with the dedication to work independently and as part of a team, and an ability to multi-task? Do you have the flexibility and adaptability, to make decisions quickly? Do you thrive in dynamic environments with multiple changing priorities, where prioritization and time management are necessary tools? You may be a good fit for our team, if you also meet the following requirements:
You have 2-5 years of successful technical experience in the domain of predictive analytics (e.g. machine learning, data mining, distributed computing, and statistics related work); preferably in the Oil & Gas industry.
Your strong academic qualifications include an advanced degree in a quantitative discipline (Computer Science, Engineering, Statistics, Mathematics, etc.); preferably a PhD.
A consistent track record in data driven reliability and operation efficiency is a plus.
You have programming experience with R and Python, and experience with Hadoop, Spark, etc.
Having background with industrial equipment is a large plus. (Rotating machinery, reciprocating machinery, hydraulic systems, structural components, etc…)
You have proven technical, analytical, and empirical skills.
You have a proven history of conducting research and producing viable solutions for engineering problems.
You are skilled in problem analysis and resolution, impact verification, troubleshooting, coaching, facilitation experience, and diagnosing problems across multiple disciplines.
You excel in organizational and analytical skills; you're able to focus and deliver precise results, yet understand impacts across multiple projects and systems.
You have spent time developing with machine learning and statistical models.
You communicate well in English and have good interpersonal skills, with the ability to build trust and integrity in your relationships with our business partners.
---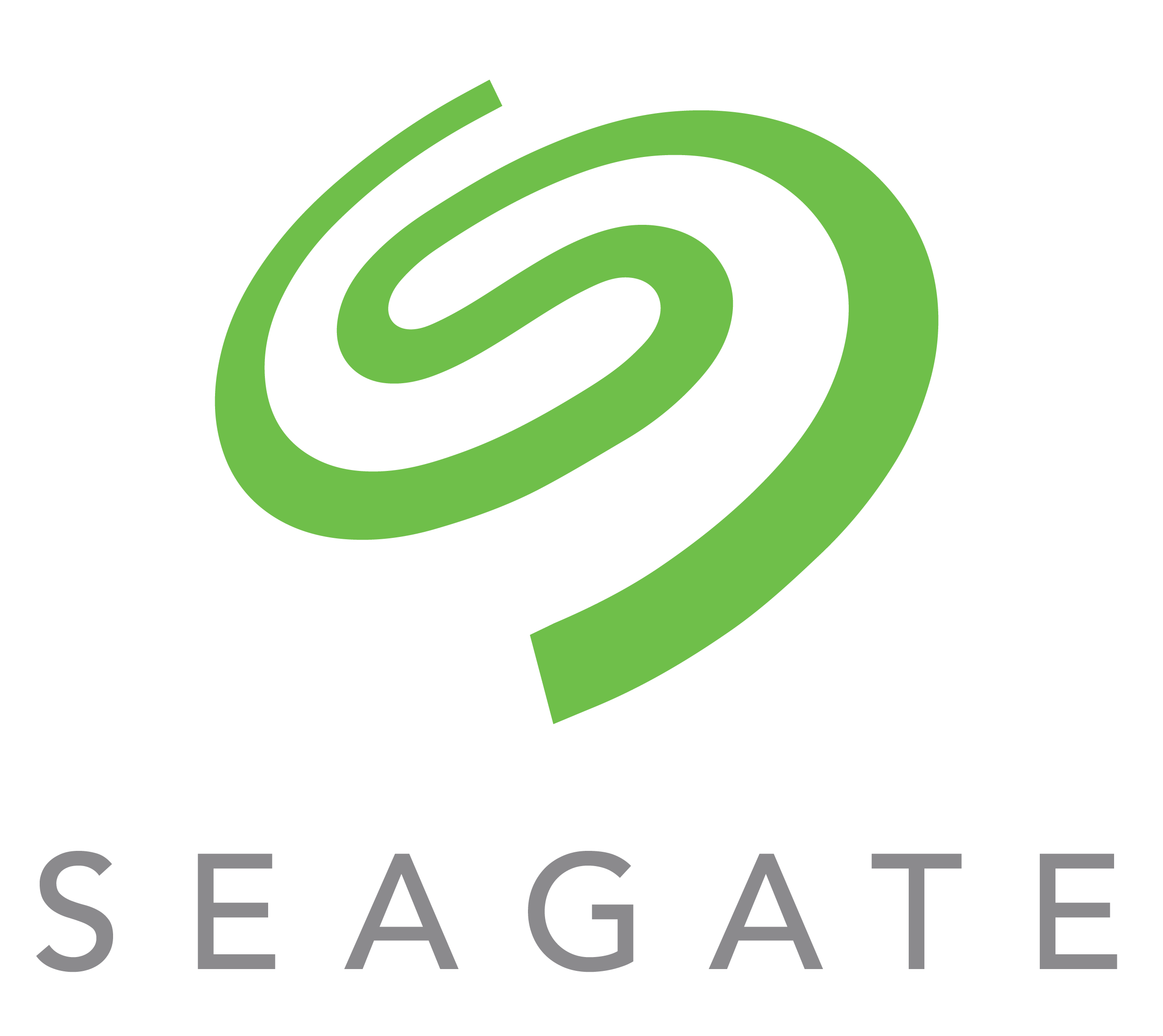 Company Overview:
Seagate is a leading provider of data storage products. We produce a broad range of electronic data storage products including HDDs, solid state hybrid drives and solid state drives, which address enterprise applications, client compute applications and client non-compute applications. In addition to manufacturing and selling data storage products, we provide data storage services for small to medium-sized businesses, including online backup, data protection and recovery solutions.
Position Overview:
The Operations & Technology Advanced Analytics Group at Seagate is seeking talented data scientists and advanced data analytics engineers in Singapore for a high-profile initiative helping our internal customers turn the data they have into the information they need to develop and deliver industry leading storage solutions. A key function of this role is to facilitate the advancements of modern analytical techniques across Seagate's Operations, Engineering and R&D organizations.
Location:
Responsibilities for Data Scientists:
Work with business unit subject matter experts to identify, prioritize and answer important business questions through the development of innovative algorithms and visualizations using modern analytical techniques in Data Mining, Machine Learning and Statistics
Leverage and/or develop innovative data mining and machine learning methods to solve novel and diverse business problems
Quantify the effectiveness and value of innovations with subject matter experts
To be our Data Science Technical Lead for the junior data analytics engineers in Singapore. Responsible for providing technical advice and coaching to the junior staff.
Collaborate closely with our Data Engineering team who will provide access to diverse data streams from across the company and enable deployment of innovations throughout the enterprise
Document discoveries and share knowledge with technical stakeholders around the company
Translate insights about complex issues into simple explanations and visualizations to aid understanding by a wide range of audiences
Explore ways to transform structured and unstructured data from multiple sources to facilitate analyses
Actively participate in a peer review process for new and existing mining and modeling techniques, giving and receiving constructive feedback to constantly improve the application
Collaborate with IT and other organizations that are pursuing Data Systems and Advanced Analytics to identify and integrate "best in class" systems and methods
Qualifications for Data Scientists:
Prior experience with innovative algorithms and visualizations using modern analytical techniques in Data Mining, Machine Learning and Statistics.
Demonstrate Leadership skills – Ability to lead a team, mentor junior staff and close out technical projects
Software development experience with scripting languages and software platforms related to Advanced Statistics, Data Mining, Machine Learning and Visualization (R Shiny, Python data visualization libraries)
Highly proficient in Python, R, Hadoop, Spark and SQL
Working experience: IoT Sensors & Devices, Predictive Maintenance and Prognostics & Health Management
Creative, open minded, and relentless pursuit of breakthrough solutions while also taking pride to see colleague's work cited
Demonstrated on-going learning to keep up with technological advances.
Ability to develop high levels of credibility and forge solid, positive, professional team relationships with peers and upper management
Strong oral and written communication skills as well as the ability to interface internally and externally with all levels of management
Self-starter. Ability to drive initiatives and influence. Ability to work alone as well as in a team environment.
Collaborative attitude and a global mindset with an ability to work well with native and non-native English speakers
Able to travel ~15-20%, including international
Able to participate in conference calls outside of regular local work hours
Thesis or research experience in topics related to predictive analytics such as data mining, pattern recognition, image processing, data-driven prognostics, fault diagnostics, artificial intelligence and machine learning.
Responsibilities for Advanced Data Analytics Engineers:
Working with Advanced Analytics Business Solutions program/project managers to provide technical advanced analytics expertise and support business unit stakeholders in our APAC region. Primary key focus area will be: Singapore.
Responsible for data science algorithms implementation, computer programming, software development, software tools & numerical solutions optimization to enable successful deployment of advanced analytics solutions via cloud based and/or local based systems.
Verifying the effectiveness and value of solutions with the business. Facilitate and provide training on both the use and the theory of the analytical method or software. Participate in internal and end user testing and gather feedback to improve the solution.
Continuous learning about new analytical methods and software as well as expanding your knowledge of business functions outside your business unit.
Qualifications for Advanced Data Analytics Engineers:
Candidate with experience in a role related to computer programming and/or software development and optimization (Preferred experience related to advanced analytics and tools discipline)
Programming skills: Highly proficient in Python, Java, C/C++, R, SQL
Full stack developer experience: 1) software development and deployment, 2) web applications and dashboard development
Ability to conduct training on software tools applications
Self-starter. Ability to drive initiatives and influence. Ability to work alone as well as in a team environment
Strong oral and written communication skills
Collaborative attitude and a global mindset with an ability to work well with native and non-native English speakers
Proficiency in English (oral and written)
Able to travel up to 25%, including international
Able to participate in conference calls outside of regular local work hours
Software development experience with scripting languages and software platforms related to Advanced Statistics, Data Mining, Machine Learning and Visualization
Demonstrate on-going learning to keep up with technological advances
Hadoop, Spark and Database experience would be a plus